Sales Associate GRI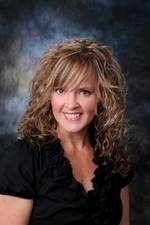 Contact Information
Office Phone:
515-232-6175
Email:
hbarber@Friedrich-Realty.com
About Me
Professional Accomplishments
Directly involved in Initial Public Offerings of two start up companies in the San Francisco Bay area.
Finance and Accounting background.
Specializing in New Construction.
Areas of Service
All of Story County including Ames and Gilbert.
Fun Facts
I enjoy spending time with my family and friends, kickboxing and running. I like decorating, gardening, and coffee. I also enjoy the outdoors, water-skiing, camping, and attending our kids' sporting events.
Professional Activities and Affiliations
Member of Central Iowa Board of Realtors and Multiple Listing Service; Iowa Association of Realtors; National Association of Realtors.
Education
Iowa Realty, School of Real Estate
CA State University at Hayward, Business
Real Estate Specialization
Diligently work hard for all my clients, buyers and sellers, advocating for their goals and interests and listening to their needs. If you are selling your home, I will offer professional expertise, marketing, and staging advice.
And if you are buying a home, I am committed to find the home that suits you best.
Specializing also in New Construction.